1,M12/M8 cable assembly are used for communication between devices and networks across industrial environments.
2, Plug-and-play solutions for quick and easy set-up of multifunctional systems.
3,Our M12/M8 cable assemblies for Ethernet andfieldbus can be furthe enhanced with various connector configurations and jacketed cable materials.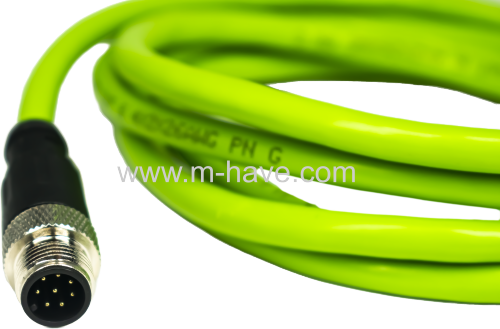 M12 / M8 A-Coded cable assembly meets the IP67 rating for protection against dust and water ingress.
And also provide protection against electromagnetic radiation, chemicals and mechanical stress commonly
found in industrial environments.
Cable types variations for drag chain and torsion applications; such as factory automation machines,automobile manufacturing.